5 & Under Recreation Classes
Batter Up! Come join our T-Ball program for ages 4-5 years old. This program offers the basic learning concepts and fundamentals for baseball and softball. Our recreational classes are once a week for an 8-week session. Come join us for some Achieve Tee-Ball!
6 - 12 Recreation Classes
Our recreational Softball and Baseball classes offer levels from beginner to advanced levels with ages 6-12. We welcome new participants to the game or those who are just looking to have fun and be challenged in the game of Baseball! These classes are all an hour-long class for an 8-week session. Come join us for some Achieve ball!
13 & Older Classes
We offer two class options for ages 13 & Older. Whether your son or daughter is new to the sport or getting ready for the high school level and want to prep themselves with some extra reps and touches on the ball, we offer both options here at Achieve. Come join us to learn the game Baseball or Softball and get ready for the high school season! These classes are an hour-long class for an 8-week session.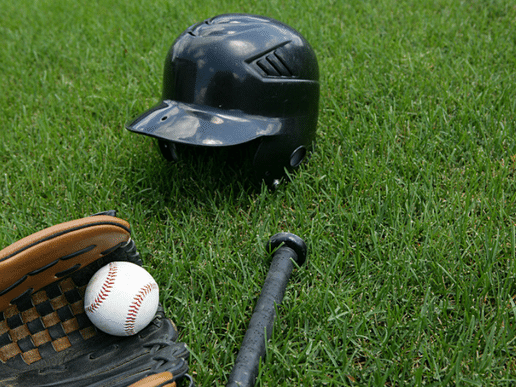 Camps & clinics
Come join Achieve Baseball Camps & Clinics to learn the fundamentals or more specific skill trainings within the sport. Our Camps and Clinics will offer your athlete to get extra touches on the ball and reps on the field. Clinics will vary on Saturdays and Sundays for Recreation and High school levels. We offer camps during the breaks and Summertime! Time and levels will be posted when available.
Class policy & dress Code
 It is our policy that participants arrive on time to class and do not leave until class is finished. Parents are not allowed on the turf fields during class. This policy is in the place for the concentration of the coaches as well as the participants, and it allows us to run safe classes with minimal distractions. If you have a concern with something that is happening during class, please contact our Program Manager, Kelsey Vreeman at kelsey@achievesports.com
Dress Code: Please have all athletes wear tennis shoes. Cleats are not meant to be worn on the turf. Have your athlete take out all jewelry prior to thier practice starting.
turf rules
No food or drink on the turf. Please keep all food and beverages in the waiting area, lobby or in cubbies.
Children under the age of 13 should be accompanied by an adult or a coach for open turf
Non-sanctioned practices are not allowed.
No gum
Please do not throw balls at undesignated walls.
Balls may be checked out at the front desk with ID or other collateral item.
Friendly competition is welcome.
Foul Language, taunting and verbal intimidation is not tolerated. Gross misconduct, fighting, reckless play or destruction of property may result in immediate and/or extended loss of facility privileges and, if appropriate, further disciplinary, or legal action.
Please do not drag nets and other equipment on the turf grass
No climbing or hanging on the nets
No climbing on the upstairs railing
missed class
We do not offer make-ups for missed classes. Enrollment in our Recreation Program is with the understanding that you are paying for the spot in your child's specific class and not the number of days attended during the session. It is difficult to have make-ups with limited staff and classes. Achieve Sports Center will not prorate the session for any missed classes.