Court Sports
We have a 12,600 SF hard court gymnasium ready for all kinds of sports and activities from volleyball, pickleball, basketball and more. There is room for so much more.
gymnastics
We have a gymnastics space that will is over 12,350 SF with a dedicated Ninja area that will be sure to thrill athletes of all ages. We look forward to having you at our new space to jump, bounce, leap, tumble, climb and swing as you face challenges and discover success.
turf sports
Get indoors and train like a champion in our 9,600 SF of Space! Our Turf area has so much to offer for those training in field sports. We are excited to offer Soccer, Baseball/Softball, Football, Lacrosse, Golf, and Strength & Agility!
additional sports
That's not all! We have additional spaces and opportunities for many more sports, what are you looking for? Let us help you improve in your areas of interest.
volleyball
Pass, Set, and Hit! You might be an outside hitter, the libero that digs the ball and saves the play, or the setter that calls the offense and controls the tempo of play. Learn all you can about this exciting and challenging game. Chase your dreams, believe in your abilities, and achieve your potential.
basketball
We can't wait to see you develop to your full potential! Whether that's as a strong pick up player, recreational athlete or the star of your High School Team, Achieve Basketball is here to improve as an athlete. With strong fundamentals, technique, and progressions you can rule the court. Let's shoot some hoops!
gymnastics
Achieve Gymnastics has been training gymnasts of all ages for years, from learning basic gross motor skills, to balance, agility, and flexibility that will serve a lifetime. We have trained some of Colorado's best High School gymnasts, and we can't wait to train you. Achieve Gymnastics and Achieve Sports Center are open for gymnastics classes now!
cheer
Achieve Cheer is here to help you train your stunting and tumbling skills to go with your enthusiasm and spirit! From beginner to accomplished HS Cheerleader we can help you improve and find new friends.
ninja
Our Achieve Ninja Program has so much to offer to the athlete that really wants a challenge! Lil' Ninjas will develop coordination, strength and agility as they learn to solve challenges and move their bodies.  Test your abilities, advance your skills, but most important have fun while our skilled instructors help you safely navigate the course. The mantra for Ninja training is the same as for life: "Fall down seven times, stand up eight!"
soccer
Come join us for drills and extra opportunities to enhance your footwork. The more you get to touch the ball, the quicker you progress. There will be so many chances for you to hone your skills through Achieve Soccer.
baseball
"It's a simple game, you throw the ball, you hit the ball and you catch the ball!" But for you to do those simple things well, it takes a lot of practice and someone who reinforces great technique. It takes work to improve, it takes improvement to reach your potential, come do the work because, "…there is no crying in baseball."
softball
Specialty positions like pitching, catching, and shortstop can all work to improve their skills and everyone needs work on hitting, fielding and a great arm slot for proper throwing technique. We look forward to helping you get ready for your season or join a league to become a better player and have fun with your teammates.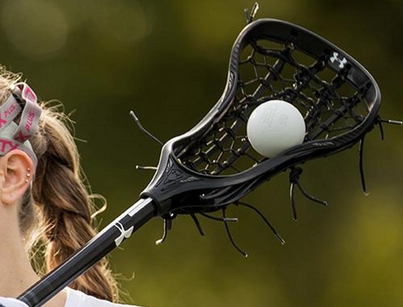 lacrosse
The oldest organized sport in North America, lacrosse is about speed, agility, and precision. We can't wait to help you learn and improve at this amazing sport and prepare to be an impact player.
football
We are way past "Punt, Pass & Kick" here. Football has so many unique positions that require focused technique. We offer football options for players of all levels and positions.
Strength & Agility
We are excited to introduce strength and agility at Achieve Sports Center! Come join us and increase your speed, agility, and stamina for any sport.