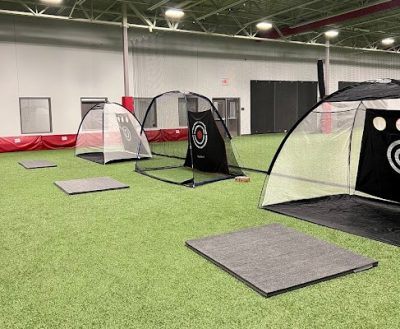 Are you ready to tee off into the exciting world of golf with Achieve Sports? Discover the joys of this timeless sport, even during harsh weather months, on our www.achievesports.com 
Golf Basics
Golf is more than just a game; it's a unique combination of skill, strategy, and relaxation. On the green, players navigate a beautiful course while aiming to complete each hole with the fewest strokes possible. 
Indoor Golf for Year-Round Fun 
Don't let harsh weather keep you away from the game you love. At Achieve Sports, we offer indoor golf experiences that allow you to swing, and practice your skills year-round. No need to wait for the sun to shine! 
Join Us at Achieve Sports 
Whether you're a beginner looking to get started or a seasoned golfer aiming to improve your game, Achieve Sports is the ultimate destination for your year-round golfing journey. Swing into success with us and experience the joy of golf, no matter the weather! 
Interested in indoor golf lessons or want to enjoy the game throughout the year? Come visit us today at Achieve Sports (22675 E Aurora Pkway Aurora, Colorado 80016), or give us a call at 720-330-2200.